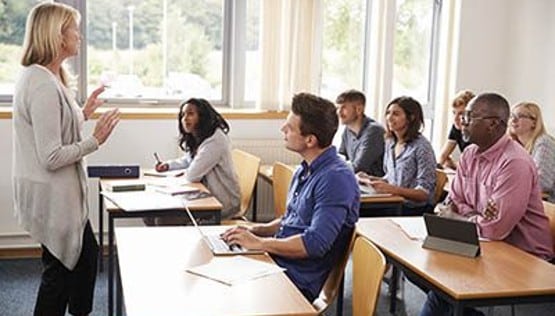 In Washington and Lee University Mudd Center for Ethics' 2023-2024 series, how design thinking might address modern ethical dilemmas is explored in "Ethics of Design."
The lecture series by MIT Professor Danielle Wood begins September 21 at 5 p.m.
Designers create products, systems, programs, policies, technologies and experiences, and often use their craft to address problems and make sense of the world around us. Effective design can be invisible to consumers' experience.
"Design thinking shapes our experiences in fundamental ways, even when it is essentially invisible to us," Mudd Center Director Karla Murdock said. "To design is to create, fashion, execute or construct something according to a plan and in a manner that expresses a particular vision or optimizes certain outcomes. In a technological world in which our intentional and unintentional design choices can have outsized effects, it is the right moment to contemplate ethical design."
Distinguished speakers from various disciplinary and professional backgrounds will shape a community discussion about the ethical contexts and implications of design throughout the academic year. Speakers will include authorities in sustainable development, bioethics, adaptive technologies, architecture, human-centered design and community-engaged art.
Several interactive events will accompany the lectures, including workshops focused on ethical decision-making in organizational contexts and best practices in dramatic portrayals of violence on stage. W&L will join organizations across the globe to create a "Before I Die" wall, a community project that uses shared public space to reimagine our relationship with death and one another. The Mudd Center and Leyburn Library will present a Human Library community reading event, designed to foster dialogue and the opportunity to "unjudge someone."
The lecture series begins in W&L's Stackhouse Theater with a keynote address by Danielle Wood, Director of the Space Enabled Research Group at the Massachusetts Institute of Technology (MIT). Her lecture, titled "Design for Sustainability on Earth and in Space," is free and open to the public.
At MIT, Wood works with local and national governments, non-profits and entrepreneurial firms to identify opportunities for space technology to improve public services and solve global problems. Her research lab considers how satellites might be used as instruments of justice and applied to projects that advance the common good, such as improving water sources or preventing the next famine.
"Danielle Wood's work exemplifies how an interdisciplinary approach and innovative thinking can truly change the world. She integrates her training in engineering, policy and societal development to design new applications for satellites that can serve environmental health and social equity," Murdock said. "Her lecture will launch the Ethics of Design program by showing how very big picture thinking, plus intentionally designed collaborations, might translate into real solutions for modern day dilemmas that we face."
Wood, an MIT alumna, has performed research and hands-on creation in satellite design, earth science applications, systems engineering and technology policy. Prior to returning to MIT as a faculty member, she held positions at the National Aeronautics and Space Administration (NASA) headquarters, NASA Goddard Space Flight Center, Aerospace Corporation, Johns Hopkins University and the United Nations Office of Outer Space Affairs.