A series of videos aiming to teach a more conservative viewpoint in relation to history could be coming to Texas schools. 
The organization PragerU, which is not a university but a right-leaning advocacy group and media organization, announced in a video that they're bringing their content to the Lone Star State, but not all state leaders agree that's the case.
PragerU's curriculum isn't shy about its intent. 
"Modern teaching of history is not honest history, it's leftist ideology being crammed down the throat of your kids," said an announcer in one of their videos.
The media company has a large selection of videos online tackling many political topics and a section aimed at teaching U.S. and world history, economics, and business to kids in K-12 schools.
We asked North Texas parents to look at the videos PragerU produces for use in the classroom and then we wanted them to give us their opinions about the history lessons being offered.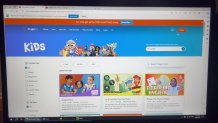 David McGuffee, a father from Argyle, described himself as a conservative Republican who falls on the moderate side. Mary Ann Weatherred, a mother from Keller, said she's fairly liberal and democratic. We had them watch a PragerU video praising large corporations that mine in Peru, despite protests there, and another which discusses how white people worked to end slavery while it thrived in Africa and the Middle East.
"I think it just slants it in the totally opposite direction. But also, it's not giving educators the ability to write their curriculums and make the decisions," said Weatherred.
"My hope is that they take these next couple of years to look into the content of history and what we're teaching and remove either ideology. History is what it is," added McGuffee. 
Concerns about PragerU coming to Texas K-12 classrooms started as soon as the company announced its intentions a few days ago.
The State Board of Education still must approve all instructional materials before any school district can decide to use them. The board chair told our partners at The Dallas Morning News that PragerU videos were never brought to the Texas State Board of Education for consideration, but member Julie Pickren (District 7) still appeared on a PragerU video celebrating its arrival in Texas.
Critics said the appearance and the videos are a concern.
Neither PragerU nor Pickren immediately responded to our requests for comment.
"For a member to come out and say that they're going to be in Texas schools when they haven't gone through proper channels, as an elected official is really worrisome. You know, looking at the educational materials, they're not educational materials, they're propaganda," said Emily Witt, of the Texas Freedom Network, a watchdog of the far right.
PragerU has been approved by the state comptroller as a vendor, but the state board still has to approve the group before it can be made available to school districts. Board members told NBC 5 that PragerU appears nowhere on their agenda for consideration.