Supreme Court Justice Clarence Thomas has made public his first annual financial disclosure report since facing a flurry of ethics attacks.
Democrats have criticized Justice Thomas after a ProPublica report earlier this year revealed that he had received gifts from Republican mega-donor Harlan Crow without reporting them. His defenders, however, have argued that he has followed the court's reporting guidelines.
Several stories regarding Thomas and other Supreme Court justices have since followed, leading to left-wing attacks against the high court. In March, the New York Times reported that rules were modified to require justices and other federal judges to reveal more activities, such as private jet travel and visits to commercial properties.
Supreme Court justices are required to file disclosure forms every year. Thomas' 2022 report, released on Thursday, shows he has met the newly revised requirements.
REPORT ON CLARENCE THOMAS' TRAVEL HABITS IS 'POLITICS PLAIN AND SIMPLE': EXPERT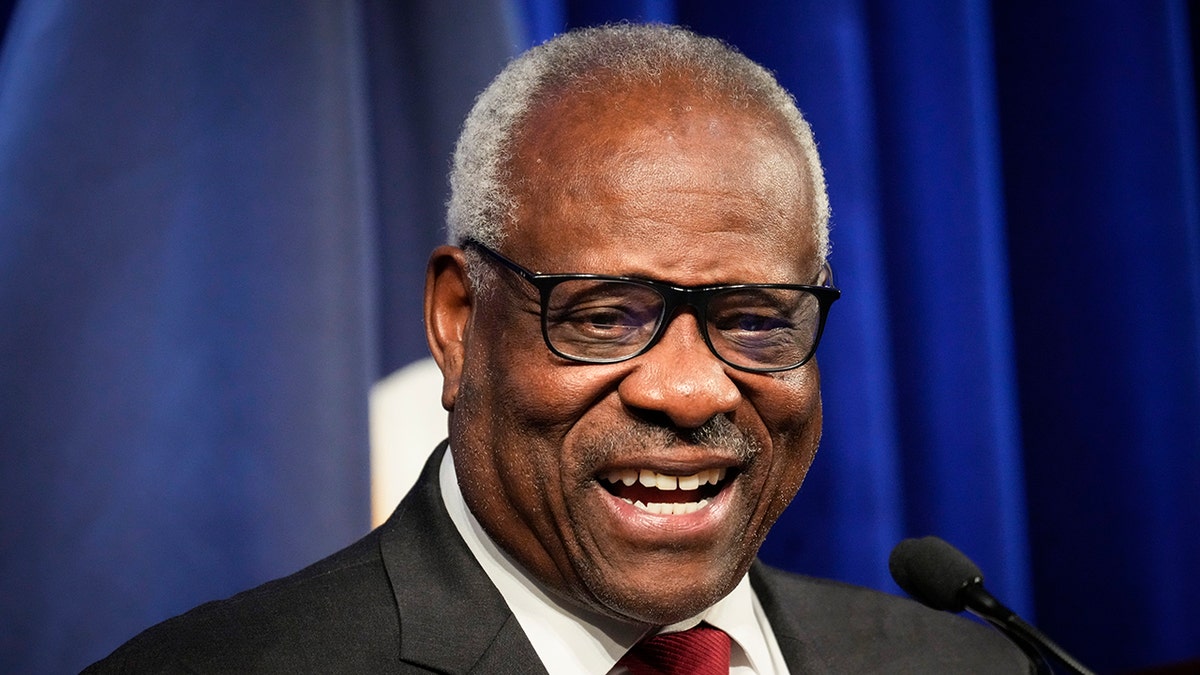 "Over the course of his 44 years in public service in all three branches of government, Justice Thomas has always strived for full transparency and adherence to the law, including with respect to what personal travel needed to be reported," Thomas's attorney, Elliot Burke, said in a statement.
According to the disclosure, Thomas reported receiving private jet travel from Crow for a return trip from a February 2022 American Enterprise Institute conference in Dallas, where he was the keynote speaker. The form says he had taken the plane due to an ice storm.
Thomas reported transportation and meals from Crow for another American Enterprise Institute event in May 2022, where he was a featured speaker. The report states Crow covered this travel due to "increased security risk following the Dobbs opinion leak." Crow had also paid for the justice's transportation and meals for a July trip to Keese Mill, New York, to his Adirondacks property, according to the disclosure.
The form also explains Crow's activities that became the center of controversy, particularly his purchase of Thomas family real estate.
JUSTICE THOMAS DEFENDS TRIPS TAKEN WITH 'DEAREST FRIENDS' AFTER REPORTS SAY HE ACCEPTED GIFTS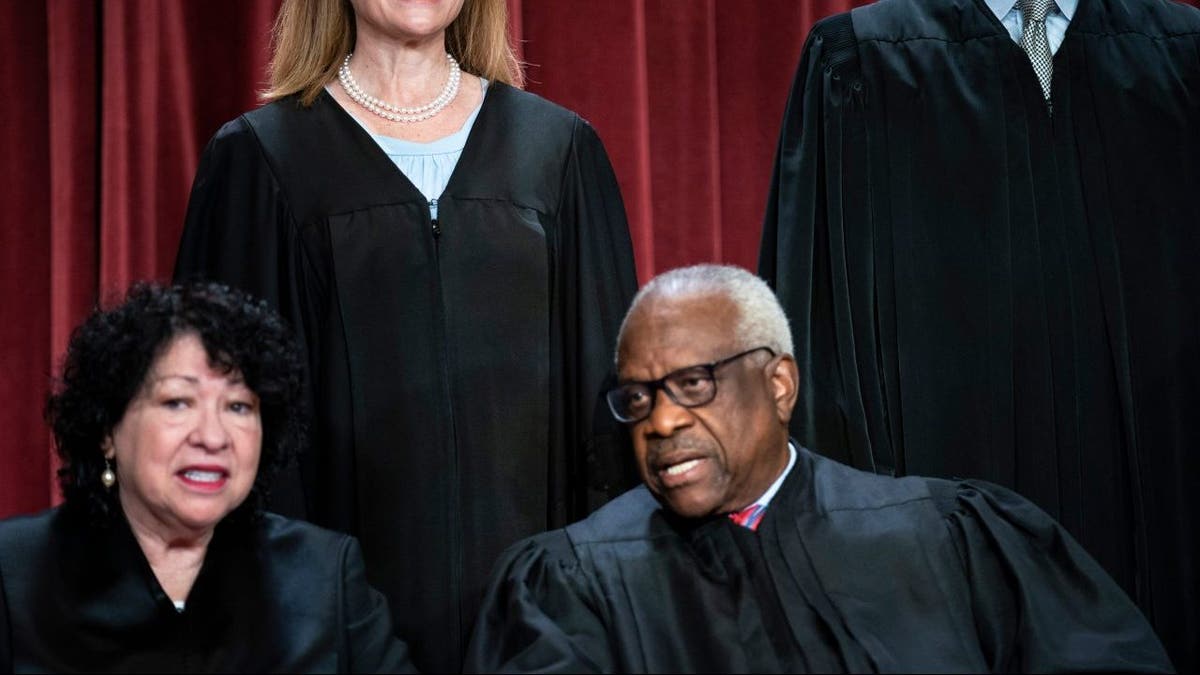 "In 2014, Mr. Harlan Crow, a longtime friend of [Thomas] and his wife, bought all three properties for $133,000, along with other houses/lots on the same street," the disclosure states. "[Thomas] and his wife had put between $50,000 to $75,000 into his mother's home in capital improvements over the years, and therefore, the transaction amounted to a capital loss."
"[Thomas] had previously reported his interest in two of the Savannah properties (excluding his mother's residence) in the years when they generated rental income," the form continues. "Once these properties no longer generated any rental income, [Thomas] was advised by Committee staff to remove the two properties from his disclosure forms."
"However, [Thomas] inadvertently failed to realize that the 'sales transaction' for the final disposition of the three properties triggered a new reportable transaction in 2014, even though this sale resulted in a capital loss," it stated.
OVER 100 FORMER CLERKS OF JUSTICE THOMAS SIGN OPEN LETTER DEFENDING HIS INTEGRITY, INDEPENDENCE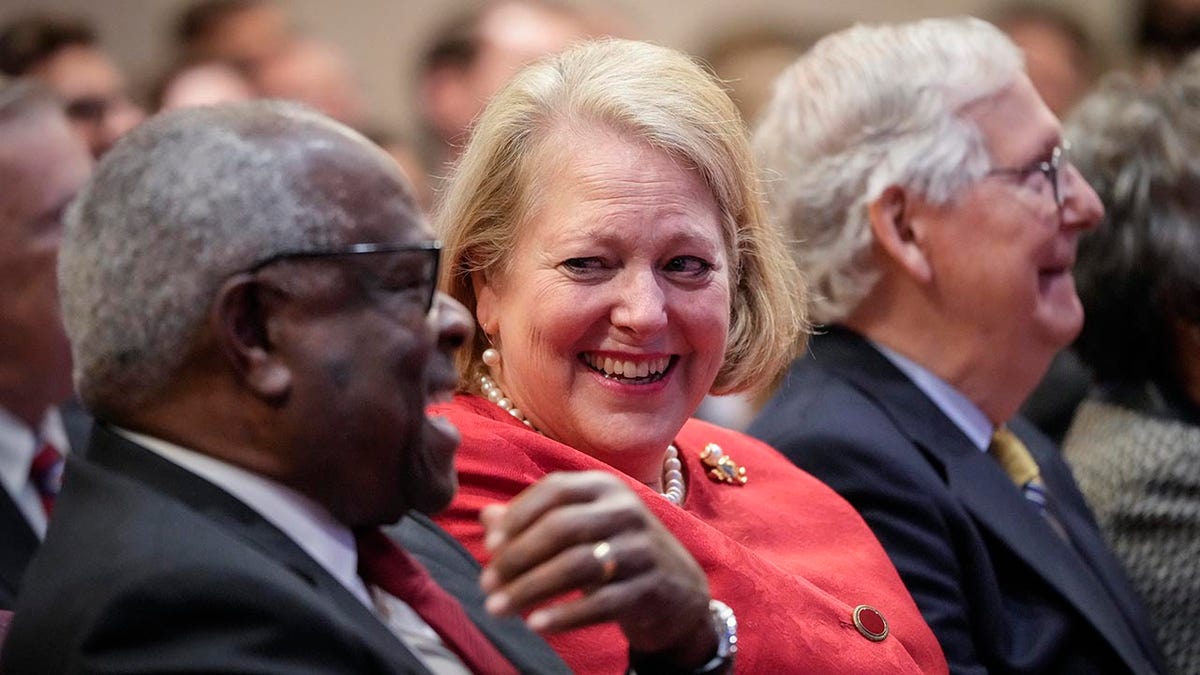 In 2022, Thomas also received $12,000 from the Antonin Scalia Law School at George Mason and was an honorary board member of the Horatio Alger Association.
"For several months now, left wing 'watchdog' groups have been attacking Justice Thomas for alleged ethical violations largely stemming from his relationships with personal friends who happen to be wealthy," Burke, Thomas's attorney, said in his statement. 
"Democratic members of Congress have even requested that Attorney General Merrick Garland open an investigation into Justice Thomas for what they describe as 'willful' violations of federal law," Burke continued. "This is calumny. Willful violations require intentional disregard or indifference. The attacks on Justice Thomas are nothing less than ridiculous and dangerous, and they set a terrible precedent for political blood sport through federal ethics filings." 
The Thomas revelations have led to Democratic attacks against him and the Supreme Court. Senate Judiciary Committee Chairman Dick Durbin previously said Thomas' relationship with Crow is a "conflict of interest" given Crow's status as a GOP donor. Rhode Island Sen. Sheldon Whitehouse called for a Justice Department investigation in April.
Democrats have remained silent throughout the years when reports emerged on Supreme Court justices regarding their possible conflicts, including closeness to Democratic mega-donors, omitting trips and reimbursements, failing to recuse themselves from cases concerning companies in which they had financial stakes and matters involving issues they had worked on in the past.
LIBERAL JUSTICES EARN PRAISE FOR 'INDEPENDENCE' ON SUPREME COURT, BUT THOMAS TRULY STANDS ALONE, EXPERT SAYS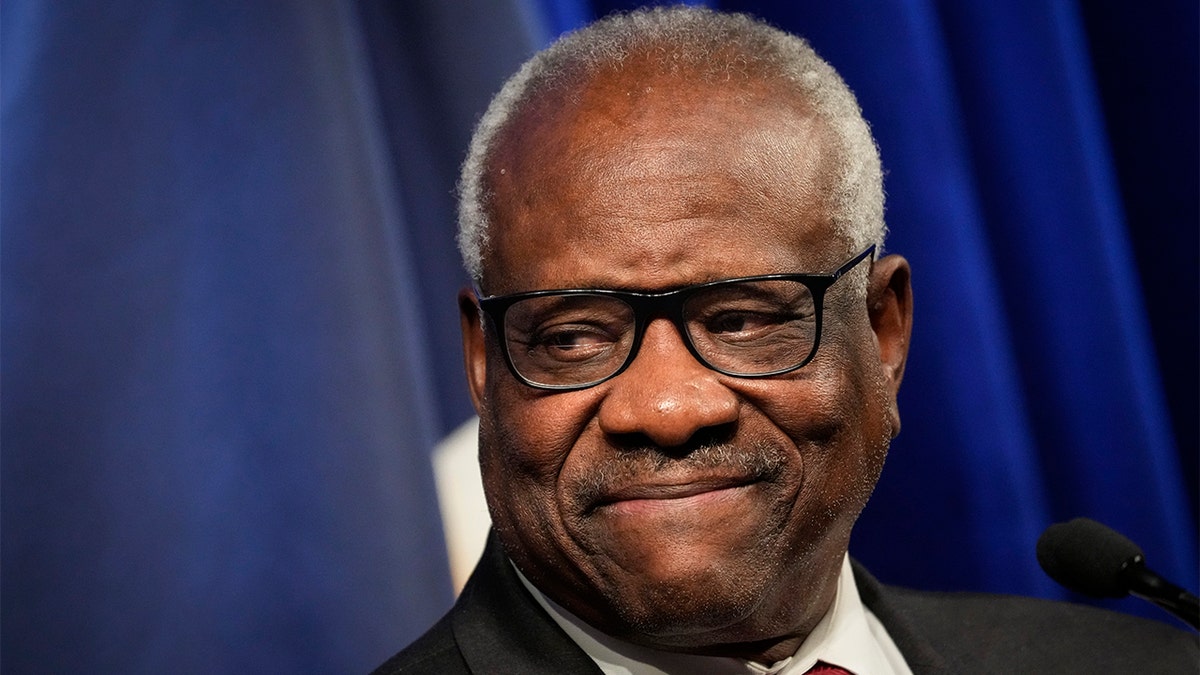 Retired Justice Stephen Breyer, who served on the high court from 1994 to 2022, had been identified as maintaining close ties to the wealthy Chicago-based Pritzker family, Fox News Digital previously reported.
OpenSecrets reported in 2019 that from 2004 to 2018, Breyer took 219 reimbursed trips – more than any other Supreme Court justice. The Pritzker family, known for their generous contributions to Democratic causes, supported many of the trips.
Breyer's Pritzker-backed trips included two related to his post as a juror for the Pritzker Prize for Architecture, which honors architects yearly, OpenSecrets reported. Breyer became a juror for the group in 2011 before becoming its chair in 2018. 
Breyer also spoke at numerous events held by law firms that handle cases before the Supreme Court and took part in cases where financial interests were close to home.
In 2015, PBS reported that he had heard arguments in a case as his wife owned $33,000 of a company's stock in the dispute. In 2019, Breyer did not recuse himself from a United Technologies case, even though he held stock in the company, according to Bloomberg
Between 2004 and 2018, justices also reported 1,306 trips that others had reimbursed, according to the OpenSecrets report. 
Liberal justices have omitted several trips and other potential conflicts in the past. Justice Sotomayor, for instance, secured lodging for a group of friends at a boutique hotel in Rhode Island for her University of Rhode Island commencement speech in 2016. According to the ABA Journal, she failed to include reimbursements from the university in her disclosure forms for several years.
CLICK HERE TO GET THE FOX NEWS APP
Liberal watchdog group Fix the Court also discovered in 2022 that Sotomayor had failed to disclose six visits to public universities in her 2016 financial disclosure.
In a 2022 nomination form, Justice Ketanji Brown Jackson revealed that she had previously omitted information from disclosures, including travel reimbursements, teaching income, her husband's consulting income and board memberships, according to SCOTUSblog.