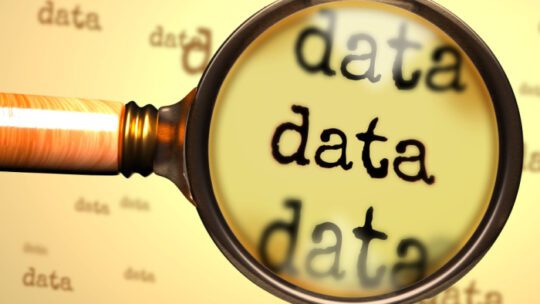 Some recent research landed in inboxes ahead of the holiday weekend. Sprout Social takes a look at the influence of influencer marketing; the Institute of Business Ethics examines ethics codes at 24 PR associations; and a recent Harris Poll, in partnership with the Black Economic Alliance, takes a look at attitudes relating to diversity in corporate America.
Influencer Marketing
More than three-quarters (81%) of social media marketers say that influencer marketing is essential to their strategy, according to new research from Sprout Social.
According to the research, which surveyed more than 300 U.S.-based social media marketers, 70% of social marketers see the most impact from macro-influencers (100K-1M followers) followed by micro-influencers (10K-100K followers) at 43%.
"Brands are realizing the necessary role influencers play in reaching new and growing audiences, and those who effectively implement it into their existing social and marketing strategies will be better able to compete and drive lasting business impact," says Jamie Gilpin, CMO at Sprout Social.
To secure internal buy-in for influencer marketing, 58% of respondents say that social engagement data is the most important metric, followed by conversion rates (48%) which include sales, sign-ups and downloads.
PR Ethics
Ahead of Ethics Month in September, the Institute of Business Ethics (IBE) released The State of Ethics Codes in the Public Relations Industry: A Global Analysis.
The IBE reviewed ethics codes in 24 PR member associations and found that all associations offer published codes of ethics that include "Honesty" and "Accuracy" provisions, 83% could opt to take new, specific measures toward demonstrating "strong elements of good practice," reflective of the IBE's criteria.
According to the IBE's findings, 17% of the codes possess strong elements of good practice, 29% possess elements of good practice but lack in other areas and 54% of the codes show significant room for improvement.
Of the 24 codes analyzed, 11 codes included timestamps of the most-recent update, though nearly half were marked as having been updated prior to 2019. (IBE recommends ethics codes be updated every three years.)
"This creates a call to action to advance the dialogue around PR Ethics codes," says Mary Beth West, APR, senior strategist of Fletcher Marketing (The study was fully funded by a grant from Mary Beth West). "Many [codes] are dated and don't address AI, digital marketing or tech…If we want to advance the industry of public relations and maintain a solid reputation, we need strong standards not just locally and regionally, but worldwide."
Enforcement of the ethics code is of concern; while 80% of the associations claim that adherence to the code is required for membership, they reportedly don't all include enforcement stances. And, many associations have difficult processes for registering complaints.
Diversity in Corporate America
Americans vastly overestimate the number of Fortune 500 Black CEOs today, according to a recent Harris Poll study prepared for the Black Economic Alliance.
On average, Americans think 19% of the 500 largest companies have a Black CEO. The actual representation is 2%. When presented with this information, 71% of respondents say the number of Black CEOs needs to be increased.
A majority (91%) of employed Americans responded that their company is doing something to ensure diversity among employees. Among them, (72%) rate their company's efforts as "good" or "excellent", while 22% say it's "fair" and 6% gave a "poor" or "terrible" rating.
Baby Boomers are significantly more likely to give their company's efforts a high rating than younger generations (83% compared to 67% of Gen Z).